Athletes Corner
At Shull Chiropractic Clinic, PLLC we love when patients share with us their feedback and comments after chiropractic care. Athletes share their experience receiving treatment from us. For more information or to schedule an appointment call or email us today.
---
Journey of Becoming a Doctor of Chiropractic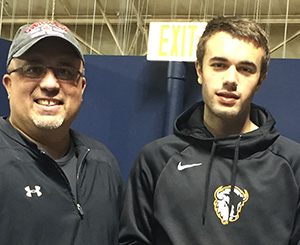 "My name is Eric Shull and I am a senior at Milligan College where I have been studying Biology/Pre-Med and running cross country, indoor track, and outdoor track. I have enjoyed success in my long distance running career at Franklin County High School and Milligan College. So far I am the only male to ever qualify for state in cross country at FCHS. My collegiate career consists of being a part of two NAIA cross country national qualifying teams. In my younger years I was part of a USATF 4×100 national qualifying team called the Tennessee Cheetahs. I have been receiving chiropractic care from my dad, Dr. Kurt Shull, ever since I was born. I am convinced that the chiropractic care and healthy lifestyle from a young age is one of the key reasons I have been able to run at a relatively high level for almost ten years with minimal injuries. My Dad and the health benefits of chiropractic has inspired me to follow in his footsteps and pursue a career in chiropractic. I have been accepted to Life University in Marietta, Ga where I will begin my journey of becoming a Doctor of Chiropractic." Eric S.
---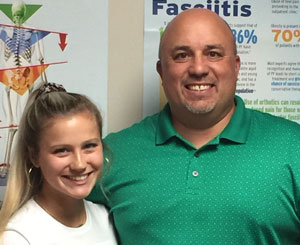 "My name is Brooklyn Morris and I am a student athlete at Huntland High School. I play basketball, softball, and run cross country. The summer of 2018 I rolled my foot in basketball practice right before camp. I could not run on it at all. I went for x-rays and they said it was just a sprain. I was out for the whole summer. Basketball season came and I was in a lot of pain. My trainers at school helped me as much as they could by taping me before every game and practice. I also used metal plates in my shoes while playing. I still always had some pain that made me not perform the way I wanted to. It effected my defense a lot. This past summer I started going to Dr. Shull and it has changed my life. I can now play basketball to the best of my ability without pain, and I am back playing good defense! I can now walk around my house and not hear my foot continually popping and wear the shoes I want comfortably."
Brooklyn M.
---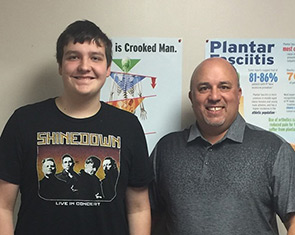 I play basketball for Grundy County High School. This year I will be a junior and will be on the varsity team. I hurt my mid-back playing football my 7th grade year and it has caused me problems since then. I had physical therapy for 12 weeks and it was still causing me trouble. When I tried to lift or play, sometimes it would be painful. Since coming to Dr. Shull it has been happening less often and I hurt less.
Jacob S.
---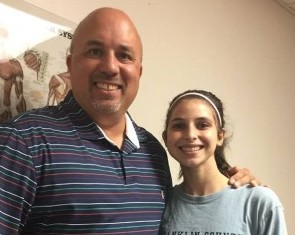 I first came to Dr. Shull when I hurt my ankle playing soccer. I was back playing in 3 weeks. I had intense therapy several times a week including dry needling, ultrasound and manipulation. I also run track and placed in the State of Tennessee and Alabama. I will continue my care with Dr. Shull to ensure that I will be my best.
Gracie M.
---
"My name is Nathan Baker and I run track and cross country for Milligan College in Tennessee. I have been seeing Dr. Shull for the past year and a half now since I moved here from my hometown of Middlesbrough, England. I have been having problems with my upper back from sitting at a desk all day and training regularly. Treatment from Dr. Shull has relieved my symptoms and I now visit regularly as a preventative measure. Ever since visiting Dr. Shull, my running has reached a new level. This includes winning the NAIA 3000 meter Indoor National Championship as a freshman and running 14:58 minutes for a 5K. Thank you so much Dr. Shull for relieving me of my symptoms and for bringing my running career to new heights." Nathan B.
---
Ready to get started on your own road to wellness? Call Shull Chiropractic Clinic, PLLC today!